How to create a warm and welcoming space
Rachel Vigor's work features in Australia's leading interior design publications and appears regularly in the advertising of major local and international retailers and corporations. With over 30 years in the industry, both in front of the camera and behind the scenes, Vigor's love of detail and intuitive styling has been seen across the globe. Here, Vigor shares her six top tips for creating welcoming spaces.
6 stylist tips for creating welcoming spaces
As an interior stylist my ethos is all about creating spaces that feel good and that people have a genuine connection with. Before creating any space, I always consider what the space is used for and the people using it. It's imperative that I create spaces that are unique and considered — spaces that are nurturing and holistic in nature and combine the best possible aesthetic with the ultimate form and function. These little tricks will instantly help create serenity and a cohesive style for any room.
1. Balance.
When the physical elements are placed in an efficient and pleasing manner, your space will feel effortless and mindful at the same time. For example, larger pieces of furniture create a solid foundation that enables stability and security while smaller pieces can be interactive, movable and interchangeable, creating flow and fluidity. Move pieces to suit you.
With some thoughtful styling, you can create innovative spaces that make you feel excited about the way you live now and in the future.
2. Nourish.
It's important to create an environment that cares for and protects you and your ability to thrive. The better the health of your home, the greater the possibility to grow and expand physically, mentally and emotionally. Keeping your space clean and ordered creates a calm mindset and invites positive energy into the space.
3. Engage the senses.
Introducing a scent to a room is a simple shortcut to feeling happy. I have recently discovered Green Nation Life, a Melbourne-based brand that offers a range of beautiful and unique scented candles, diffusers and room sprays. I am currently in love with the Awaken range. I find its base scent of lemongrass invigorating and the sweet orange, peppermint and eucalyptus scents pair beautifully. A good trick is to incorporate the same and or similar botanical scents with fresh foliage and flower arrangements, such as peppermint and eucalyptus. This will expand the experience and ensure you're more connected to and in love with your space.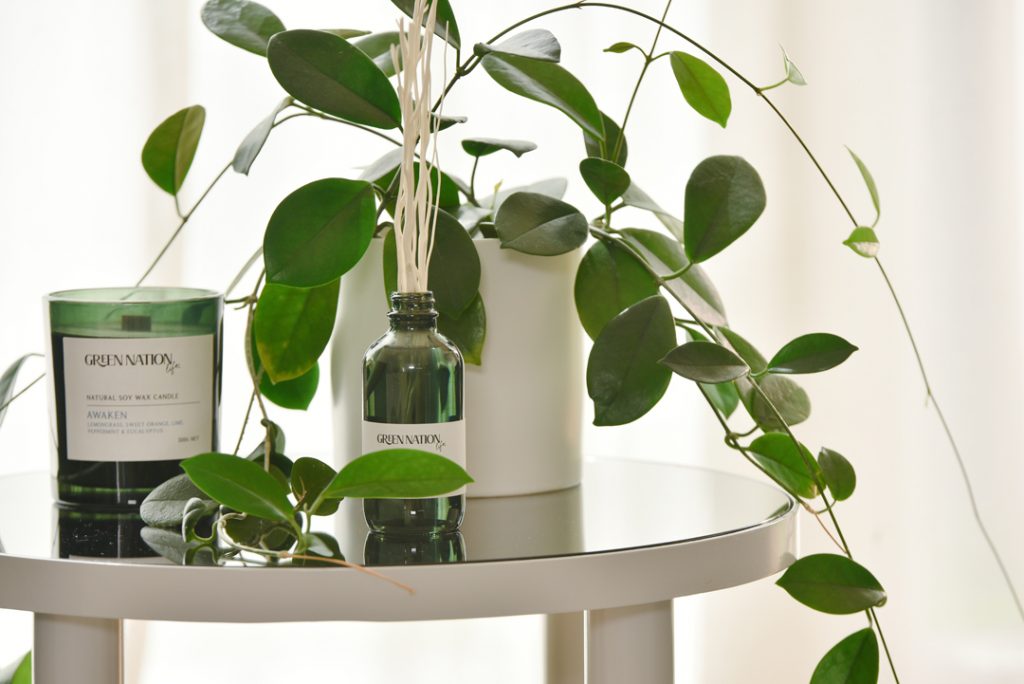 4. Refresh.
It's important to breathe life into your spaces. Plants are my favourite way to create healthy and happy environments. They help purify the air by providing oxygen and taking away carbon dioxide. They also help remove toxins and improve air quality. Plants bring the outside world in, which gives any space a depth of experience. Introduce new ways of living and displaying objects that are playful and refreshing so the space feels more aligned to who you are. Create a space to unwind, recline and let go or an area to grow, inspire and flow. There, you are free to express yourself.
5. Stimulate.
Fill your home with pieces that naturally appeal to you and your senses. Surround yourself with things that you love and cherish; this will encourage your own interest and enthusiasm for life. Belongings can be emotionally meaningful as they often represent our memories, interests and dreams. A simple postcard from a friend can evoke feelings of wellbeing, or a child's painting can remind us to love more. Choose pieces you wish to display and then clear or store the rest and change things around whenever you want to. We feel better when we are around things that remind us of who we are and what we love.
6. Evolve.
Treat your space like an ever-changing organic environment that continues to grow with you. Whether you are expanding or retracting your space, you can always cultivate the perfect environment to flourish. With some thoughtful styling, you can create innovative spaces that make you feel excited about the way you live now and in the future.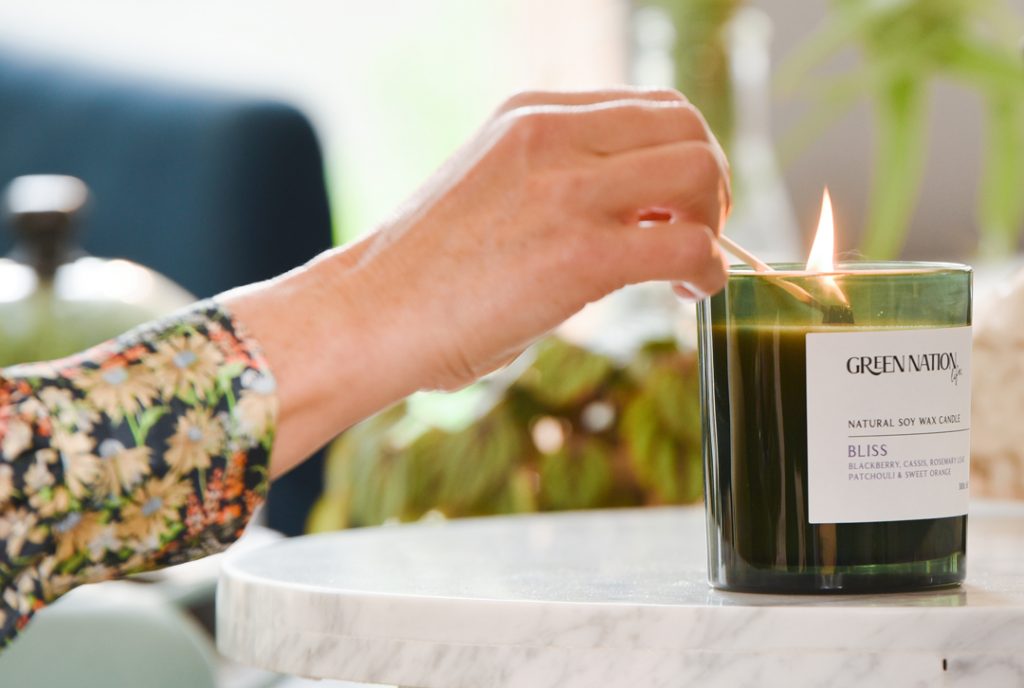 Discover the Green Nation Life range online at greennationlife.com.au or at major supermarkets.